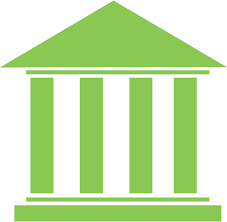 On Saturday evening the congregation of Temple Beth Shalom in the Village of Florida came together to honor and grieve the loss of eleven Jewish brethren from the Tree of Life Synagogue in Pittsburgh, PA.
Rabbi Rebecca Shinder led us in prayer and invited guests, children from the temple, and temple elders to light eleven candles, one for each victim. With each name, a candle was lit. I lit a candle for Richard Gottfried. I have kept the slip of paper with Mr. Gottfried's name on it in my wallet as a way to remember not only this individual but the massacre that led to his death.
Sadly, we have grown numb as a nation and this slip of paper is a small testament to a reality that is both shocking, sad and true. It is a reminder of the work that has to be done.
The observance was a beautiful combination of verse, prayer and song. It was a ritual of healing. Rabbi Shinder has been a strong leader, helping to guide us as a community through horrific, antisemitic acts.  The desecration of our Jewish cemetery and now a massacre in her own hometown of Pittsburgh.
The evening ended with the singing of "God Bless America." I was not prepared for the emotion that I felt. Of all the patriotic anthems, this may be the most modest, sweet and purest of intent. As the words were sung, my mind was filled with images of America "From the mountains to the prairies. To the oceans white with foam". I was simultaneously overwhelmed with thoughts of the terrible acts and the continuous violence that has shaken our country. The "Land I love, stand beside her and guide her with the light from above."
I was overcome by these words and their intense juxtaposition to recent events, I reacted as an American and someone who deeply loves his country and its people. I was filled with grief and wept.
"God Bless America, my home sweet home."