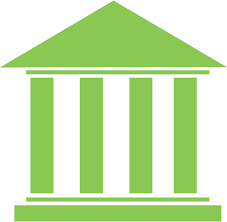 The authors are coming, the authors are coming!! On October 6th from 11 a.m. to 4 p.m. over 70 distinguished authors and illustrators of children's books will be under the tent at Railroad Green. The authors and illustrators are on hand too show off their most recent books which can be purchased and signed. This is a wonderful learning opportunity for kids and parents alike. Be ready for a day of fun activities including crafts, face painting, sign language story time, free concert featuring the Uncle Brothers and story time with a therapy dog.
In case of rain the Festival will relocate to the Warwick Middle School at 225 West Street. For more information please visit www.warwickchildrensbookfestival.org.
Thirty Years and the Apple Shines!
Applefest is usually the first weekend of October but due to Columbus Day, which is a critical weekend for our orchards the "Fest of Fests" will be October 14th. So, start your engines and prepare for the 30th Applefest!!
Trail Blazing!
If you have a chance, check out the new walking trail along McFarland Drive. The path stretches from the lower library parking lot to the pavilion parking lot. The surface is a combination of road millings and crusher dust which have been compacted; sturdy enough for bicycles, baby carriages, walkers and runners. We will be adding amenities over time – benches, landscaping, etc. The intent was to create an alternate safe walking route instead of McFarland Drive which has poor sight distance and narrow shoulders.
Thank you to DPW Supervisor, Mike Moser, and his men who have done an amazing job transforming this part of Memorial Park into a useful recreational path.