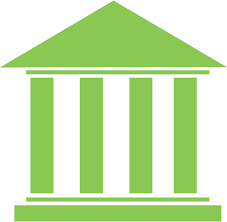 After twenty-one years, Jean-Claude's Patisserie and Café will be moving from the Village of Warwick to its location in Greenwood Lake – to be exact 122 Windermere Avenue.
Annette and Jean-Claude Sanchez created something very special in our community. Its authentic French pastries and baked goods brought the tradition of French baking to our doorsteps.
For Francophiles or anyone who has visited France, a step inside Jean-Claude's shop, its rich fragrance and visual beauty was like the first bite of Marcel Proust's famed Madeline's – it truly conjured up memories of a place. More than memories it gave us artistry, quality and above all, delicious treats and confections.
Celebrations were made special by remarkable cakes; a dreary day was made brighter with a coffee and a croissant and the warmth that Annette and Jean-Claude gave to their customers.
The highlight of the sesquicentennial year were the spectacular cakes that Jean-Claude created. They were beautiful gifts of love and pride conjured into cake form. The Founders Day cake was shaped like an open book with the sesquicentennial seal and the words, "And now on to the next 150 years!" The cake for the August celebration was a strawberry shortcake highlighting Jean-Claude's artistry and filled with delicious local strawberries from Ochs Orchard. The Mayor and Mayoress of Warwick, UK were wowed, it was our Warwick 'piece de resistance!'
So, we say 'Thank you!' Merci du fond du cœur! Thank you from the bottom of our hearts. We thank you for making our lives special and our taste buds tingle. We will be visiting you in Greenwood Lake giving us another good reason to visit our sister village.
Toujours mes amis, a la prochaine!
***
Our hearts go out to the families of the eleven people who were killed and the six injured in the mass shooting at a Pittsburgh synagogue on Sunday. We stand with our Jewish brothers and sisters to give love, condolences, and support. In the strong words of Rabbi Rebecca Shinder let us remember "…we gather together to say that hate is not welcome here." Let's remind ourselves of what we believe in as a country and let those words inspire us. Shalom.
The next Village Board meeting will take place Monday, November 5, 2018 at 7:30 p.m. at Village Hall, 77 Main Street.