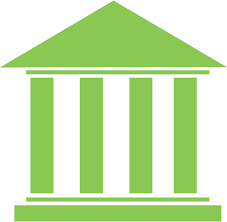 What makes Warwick great is its volunteer and civic organizations. It is this group of men and women that are the backbone of a safe and healthy community.
The Warwick Community Ambulance Service was established in 1942. Recently they had their annual dinner at the Warwick Valley Country Club where two of their long-time members were honored. JoAnn Cheney has been of service to the Corp. for thirty-six years. She has held many senior positions including her current capacity as 2nd Lieutenant. JoAnn is incredibly skilled at EMS practices – skills that have developed over years of service. She has been a voice and leader, interfacing and educating the public and especially our schools. I would lie toexpress our deep gratitude for her excellence in community volunteerism and making our EMS the strong vital organization it is today.
The other honoree at the dinner was John Woloszczak, Jr. who has served in the Ambulance Corp for nineteen years. Like JoAnn, John is gifted with a tremendous skill–set on how to deal with any health emergency. John is a role model for us all, of volunteerism and citizenry. John is truly deserving of this special honor.
JoAnn and John share something with all of us – there are regular folks, but also there are good Warwickians that have devoted their time to give back to our community. Over their years of service many lives have been saved and courses have been altered for the better. We are lucky, blessed, to have such a committed group as our EMS. To all the men and women who serve or have served, we remain indebted to your commitment to protect us – it's that assurance and dedication that makes us safe and that makes us a strong Warwick where we truly help those in need.
If you would like to become a member of Warwick Community Ambulance Service, you can apply online at www.warwickems.com
The next Village Board meeting will take place Monday, September 17, 2018 at 7:30 p.m. at Village Hall, 77 Main Street.