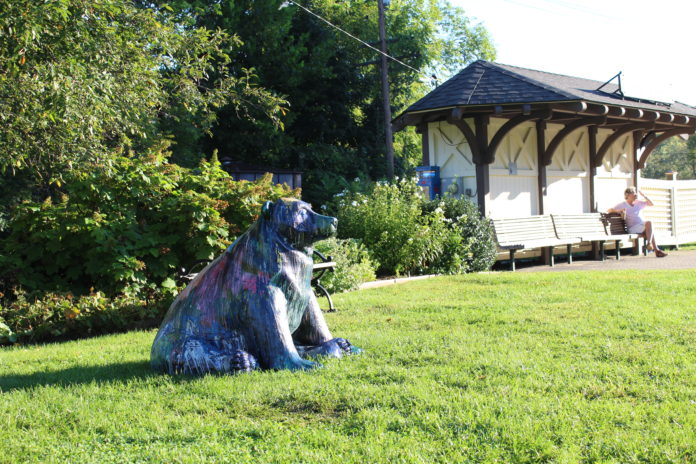 If you think you see a bear on Railroad Green, don't worry, it's just Cosmo, bringing good vibes and positivity to the community!
"Cosmo" the bear is a three-dimensional painted sculpture by one of the Village of Warwick's Artist in Residence, Elliot J. Belokostolsky. It was created with the intention of engaging the minds of those within the community.  A multifaceted being, Cosmo represents the freedom of self-expression and devours fear of creativity.
Cosmo was created to promote positivity to those who visit it. Visitors are encouraged to interact with and photograph the sculpture, that will be on Railroad Green in the Village of Warwick. You'll be able to rub Cosmo's cute little nose for two months, starting on September 21, 2018 and ending in November.
If you can't get enough of this adorable guardian of good vibes, you can take him home with you, for a good cause too! Elliot is donating a percentage of the proceeds to "Hope for Depression Research Foundation."
For purchasing and other information about Cosmo, contact Elliot Belokostolsky by visiting his website at www.ejbart.com.