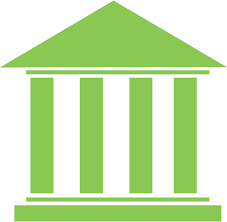 July 4th is the birthday celebration of our nation. It's a day of cookouts, family, friends, and fireworks. We now have a fun venue: The Olde Time Family Fourth at the Warwick Community Center and it is just what a Fourth of July event should offer and more. Great food, square dancing, kids games, magicians, a dunk tank – all reasons for a 'staycation' and to support this "Fun"raiser! The Olde Time Family Fourth from 11:00 a.m. to 5:00 p.m. at the Warwick Community Center, 11 Hamilton Avenue.
Don't forget! The Annual Bicycle Parade and Pageant will take place July 4th Lineup is at Railroad Green with kick-off at 10:45 a.m. for kids of all ages.
Independence – the rights to freedom is an amazing thing that we must celebrate but also honor. The idea of creating a democracy, a free nation is the essence of our Declaration of Independence. At a time when meaning and promise seem transient, if not ephemeral, the words of this declaration remain bold, humane, direct and true. There are the words that started the freedom fire in our hearts and that continues today.
In all this we must never forget what has always made America great. It is a place of freedom and independence; it is a land where justice prevails independent and free of partisan politics. It is a nation of thinkers and creators and teachers. It is a nation where a poor man can become wealthy and an immigrant can become an American. It is a country of voices and a country that understands the necessity to be resilient and to change. It is a place where if the tenants of who we are or what we are is challenged, we have the freedom to stand up and defend that identity. Internal struggle may be a way that democracy constantly is re-born so we mustn't be afraid or discouraged. The sweetness of our freedom – our independence is the soul satisfying understanding that we live for a better future and based on those words written so long ago in 1776 – our future remains bright.
*
The Merchants Guild Annual Sidewalk Sale is this Saturday, July 7 10:00 a.m. to 5:00 p.m. and Sunday, July 8 10:00 a.m. to 3:00 p.m. Downtown Warwick.
*
The Warwick Valley Gardener's Countryside Garden Tour is Saturday, July 7 9:00 a.m. to 4:00 p.m. Tickets are available at Railroad Green – rain date of July 8th. Please check out their website for details warwickvalleygardeners.org