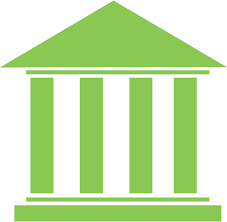 The Fireman's Carnival, Fireworks and graduation herald the start of summer.
The Summer Concert Series in Warwick and Greenwood Lake are in full swing (Warwick Schedule | Greenwood Lake Schedule) and the Warwick Summer Arts Festival is winding up with their first event on July 12 (www.warwicksummerarts.com). Greenwood Lake has their annual Fourth of July Parade and Fireworks on Saturday, July 7th.
As part of the Independence Day Celebration on July 4th will be the Village of Warwick's annual Bicycle Parade and Pageant – kicking off at Railroad Green at 10:45 a.m. and ending at the Warwick Community Center. Prizes will be awarded for the best decorated bikes in the categories; best vintage, most patriotic, and most unique. Contestants must wear helmets. The parade and pageant are free, and participants get 50% off Olde Time Family Fourth which is at the Community Center.
This years Family Fourth looks exciting. The event is a fundraiser for our most wonderful Community Center, tickets $12 for adults, $10 seniors, $10 veterans, $7 kids – family packages are available. (986-6422 or www.warwickvalleycommunitycenter.com). From 11:00 a.m. on to 5:00 p.m. there will be good old-fashioned fun for everyone! There will be food, vendors, games for all ages, a magician, a dunk booth, square dancing contest galore including pie and watermelon eating (separately!) beard and mustache contest, best pickle, best homemade pie, and best jello mold. At noon there will be a Salute to America with guest vocalists and the Warwick VFW Color Guard.
This sounds like a great day and it's a way to help support our Community Center and celebrate the birth of our country. See you there!
The next Village Board meeting will take place Monday, July 2, 2018 at 7:30 p.m. at Village Hall, 77 Main Street.