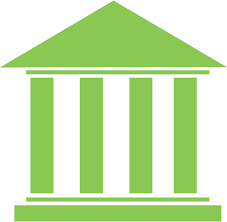 My friend Henry Lendzian recently passed away. Like many, I was saddened by the news. I knew Henry through the many community activities that he was involved in, including being President of the Warwick Valley Senior Club, American Legion member, past commander of the VFW, a Mason and former Scoutmaster. Mostly though, I knew Henry as part of a couple. He and his wife Pearl, who predeceased him, were a remarkable pair. They came to Warwick to retire but became completely immersed in community activities. They were committed to Warwick and strove in every way to make it better for our youth, our seniors, and our veterans. It was Pearl's advocacy that helped build the Senior Center. Pearl and Henry were a role model to all of us not only for community involvement but as a couple dedicated to their family and each other. They epitomize a generation of Americans – both touched by WWII; Henry served in the Navy and Pearl worked towards the war effort. I believe it was through their love of country that came a deeper love and respect for the American people and the foundation of what it means to be a citizen and to be involved.
I will remember their friendship and kindness that was always a bright spot when we would meet. Pearl always asked about my son Henry, asking, "And how is your Henry?"
Pearl and Henry had a true romance. It was the love that was from a different era – its essence was respect, care, and humility. They shared a lifetime of love and commitment. It left me with a greater understanding of love's meaning and what a precious thing it is to find that someone to be able to share it with.
Pearl was once crowned Warwick's Queen for a day. In my mind Pearl and Henry were a thoughtful, kind and benevolent royal couple. Warwick has been made better by their efforts. Their good actions will continue to resonate in the memories of all that knew them as well as the rich gifts and love that they left us.
We have been blessed.