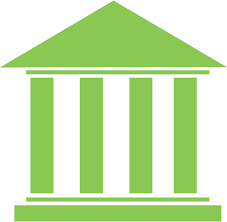 I'm looking at the bright orange wristband that I'm wearing with the words "Live Like Frank." Yesterday hundreds of friends and family met together at the United Methodist Church to celebrate the life of Frank Atkins. It was a service and ceremony of song, scripture, and remembrances to say goodbye to a well-loved citizen. Reverend Jennifer Morrow officiated this thoughtful, sometimes humorous, and poignant rendering of a man who left us too soon.
Frank was described by his nephew as "the Mayor." I am honored to share the title, especially with the likes of a big hearted, kind man such as Frank. There was another title that was used to describe Frank and one I share with him as well and that is a hopeless romantic.
Maybe I recognized that about Frank the first time I met him when he was purchasing something special for his wife, Heidi, at my store. Over the years, I got to know Frank's exuberance, his enthusiasm and above all, his optimism. He loved Warwick and he was one of our best and foremost messengers expressing the things that set us apart as a community.
The stories recounted at the celebration all spoke of a man who lived life to its fullest and as Reverend Morrow described Frank, he continued where others stopped. As in everything that Frank was associated with, we left this service with something more.
We left with a great understanding of the importance of humanity and all the gestures that it embodies. That surely was Frank's way and to live like Frank, to be a hopeless romantic in the face of circumstances out of our control, cheerful in the face of adversity, is surely rooted in a deep faith and for that Frank showed us all and left us a valuable gift.
Frank will be missed by many. Yesterday I was reminded of the joy he gave so freely and grateful to take it home in my heart.
The next Village Board meeting will take place Monday, June 18, 2018 at 7:30 p.m. at Village Hall, 77 Main Street.