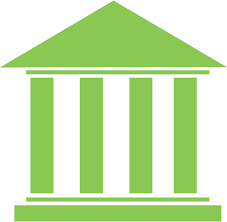 Call me sentimental but when my son brought home a single bedraggled marigold in a dixie cup from first grade, I let it go to seed and have now harvested and planted it over and over for the past eleven years. So, now on my back porch I have a small army of seedlings that I call "Henry's Marigolds" ready to be transplanted into my garden. The yearly planting and harvesting of the seeds connects me to my son – my hopes and aspirations for him. It also brings back a memory of my own father who loved to grow marigolds and did the very same thing as a yearly ritual. My seeds though, directly connect me to the school years and now my son will be graduating from Warwick Valley High School this coming Saturday. Just days after Father's Day I can't help but feeling proud of my son's accomplishments along the way and I look forward to his future. Funny how a little flower in a paper cup has threaded this time in our lives. I'll continue Henry's Marigolds as a gesture of love and as a connection; as life will surely take him many places far from home.
---
Congratulations to all our Warwick class of 2018 graduates. The future in all its complexity and wonder lies ahead.
---
This is a wonderful time of year – concerts, celebrations and above all the Annual Fireman's Carnival and Fireworks!
The Carnival starts Wednesday, June 20th and goes to Saturday, June 23rd 6:00 p.m. to 11:00 p.m. Fireworks are at 10:00 p.m. Saturday, June 23rd with a rain date of Sunday, June 24th Wristbands at $20 allow you to ride all night for one price!
Summer Fun Begins!
---
This Sunday, June 24th at 1:30 p.m. will be the rededication of the Temple Beth Shalom Cemetery on Spanktown Road. This is part of the circle of healing after the desecration of the cemetery in 2016. The public is welcome.