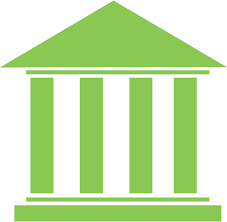 Spring came in this past weekend like a youngster on a pogo stick! The Village looked a bit like a college campus on the first nice day of weather. Folks were everywhere – in the parks, walking the streets, relaxing and enjoying each other's company. As I drove through the Village in late afternoon on Sunday, I was taken by the liveliness that makes our Village so interesting, fun and memorable.
Congratulations to the fellowship of the UAME, Sister Denise Smith and her committee and Reverend AnnMarie Bentsi-Addison Posey for the very successful and first annual Health Fair. Congratulations as well to Sustainable Warwick, Wickham Works, Elizabeth Moss, Melissa Shaw-Smith who organized the Too Good to Toss and TreeCycle events to celebrate Earth Day. Stanley Deming Park was brimming with people, volunteers, vendors, musicians, kids of all ages. The new bandstand and the Green were used just as we'd planned.
What's Next!
Wednesday, April 25 at 6:30 p.m. is an informational meeting at Raymond Hose on West Street on the Veterans Warrior Camp. For information call John MacDonald at (845) 987-2760.
Friday, April 27 at 10:00 a.m. the Village will celebrate Arbor Day at Stanley Deming Park. The planting will take place on the Parkway area of the Park.
Saturday, April 28 at 9:00 a.m. the Warwick Lions Club will hold ShredFest 2018 at the Chase Bank parking lot located on South Street. There is a suggested donation of $5.00 per banker box.
Monday, April 30 at 7:30 p.m. at Village Hall, Warwick Playground Dreams will meet for a work session to discuss a possible splash pad.
Tuesday, May 1 at 7:30 p.m. the Village Board will have a special meeting that will include a Public Hearing for the 2018-19 Village Budget. This meeting will replace the normal May 7th meeting.