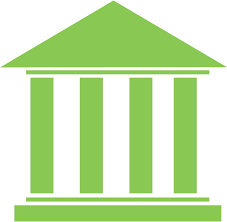 This coming weekend will be a busy one and it's all about healthy bodies and a healthy community.
On Saturday, April 21st the Union African Methodist Episcopal Church and the Ida Barton Hicks Missionary Society will hold the first annual Community Health Fair. The activities will take place on Railroad Green from 9:00 a.m. to 2:00 p.m. with a rain date of April 28th. The event is free to the public and an opportunity to talk "one on one" to many health care providers. This is an educational format that is meant to enlighten our community and to help recognize the health care professionals in our region. For more information please contact Denise Smith at 986-1618.
Meanwhile at Stanley Deming Park on Saturday, April 21st is the drop off for the "Too Good to Toss" recycle event is from 10:00 a.m. to 4:00 p.m. followed by Sunday, April 22nd 10:00 a.m. to 4:00 p.m. shopping day – all items are free, all is asked is a good home for a new life!
On the other side of the stream at Stanley Deming Park at the bandstand and pavilion on Sunday, April 22nd from 10:00 a.m. to 4:00 p.m. will be the TreeCycle Earth Day Celebration. TreeCycle is organized by Wickham Works and will include activities to Remake: make a tree! Reshape: shop upcycled crafts! Renew: learn ways to protect our planet! There will be an Illuminated Sculpture Forest Walk at 7:00 p.m. For more information visit www.sustainablewarwick.org and www.wickhamworks.org
On Thursday, April 26th at 6:30 p.m. at the Raymond Hose Co. on West Street will be an evening with Trauma & Resiliency Resources. TRR has a remarkable Warrior Camp Program created to help Veterans that are struggling with post-traumatic stress disorder and re-entry into civilian life. The evening is organized by TRR in collaboration with The Warwick Valley VFW Post 4662, The Warwick Chamber of Commerce and Warwick Fire Department. It will be an educational evening with film, music, speakers and refreshments. For more information please contact John MacDonald 987-2760 or visit www.trrhelp.org