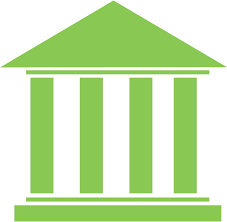 The beginning of my day usually starts with a sharp bark right outside the bedroom door. If the blankets don't rustle and my feet don't hit the ground, a second bark will surely move me. That well placed, specific wake up bark is the signal that our dog Hugo has mastered because even though it's dark out it's time to start the day.
This all begins at 5:00 a.m. and Hugo's clock is pretty accurate. It gives me the opportunity to start my day quietly. What better way to face the world than with a cup of coffee, a chair by the window, a dog at my feet to watch the sun rise and life slowly stir. In an hour the alarm will go off and my wife and son will rise and prep for school and the day will begin.
I relish the hour or so before the urgency of life unfolds. I have my pad of paper to write on, my iPad to check with, the birds to watch at the feeder and my mind to collect. This seems a good starting point before the mechanics of what makes a Village work offers the challenge of a watermain break, a road repair or something worse.
The Mayor's job is a balancing act on many levels and the quiet moments, my ritual, centers me for what lies ahead.
I'm grateful for the respite and contemplative moment. It is this time I think about my son's future. He graduates High School this year and is on the verge of young adulthood. He has so many questions that only he can answer and that I can help guide him to find his way. There is my own bid for re-election and the desire to be better, to help make Warwick better, to plan, to dream. Right now, we are planning this year's budget and trying to ensure that we maintain services and keep taxes low – never an easy task.
Soon it will be March. Winter is waning. From this chair, with a cup of coffee and my shaggy companion and my pen, I am filled with hope. Spring is a season that we begin anew, we shake off the winter mud, till the soil, plant some seeds for the best garden yet.
Please listen to "Village Life" Thursday's at 11:00 a.m. on WTBQ 93.5 FM.
The next Village Board meeting will take place Monday, March 5, 2018 at 7:30 p.m. at Village Hall, 77 Main Street.