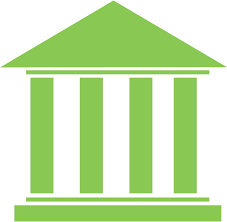 The deepfreeze of 2018 has lingered far beyond anyone would like. These aren't exactly the records I want to see set. The domino effect of the bitter cold is higher fuel costs, greater fire wood consumption; it even effects local economy as folks tend not to leave the comfort of their home to shop and go to restaurants.
In the same way the Village Hall and the Albert Wisner Library are considered cooling centers in the summer, we are warming centers at this time of year. Village Hall hours are Monday through Friday 8:30 a.m. to 4:00 p.m.
Our Department of Public Works copes by ensuring the teams are outside as little as possible and that they remain mostly in vehicles during activities like Christmas tree pickup. The new tool cat snow blower has increased the efficiency of cleaning up the business district after a storm, which often goes into the wee hours of the morning.
The water department is very busy at this time of year performing emergency shut offs for residents with frozen pipes which can present a difficult and costly circumstance for home owners.
So, hunker down my friends and we will brave the winter together.
This coming Monday, January 15th will be a celebration of Reverend Martin Luther King at 11:00 a.m. at the UAME Church at 98 McEwen Street – all are welcome. The theme this year will be, "A Voice Through the Ages" with guest preacher Reverend, Dr. Richard C. Chapple, pastor of Mother AME Zion Church, New York, who will join Pastor Ann Marie Bentsi-Addison Posey and others, reflecting on the life and work of Dr. King.
On behalf of the Village Board, we send our love and sympathy to the family of Rob Faulls and to Barry Schlomann at the recent loss of his wife Cathy.
The next Village Board meeting will take place Tuesday, January 16, 2018 at 7:30 p.m. at Village Hall, 77 Main Street.