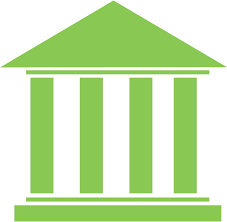 On Monday, December 11th will be the Town wide Visionary Session. The event will be at the Warwick Middle School Cafeteria, 225 West Street from 7-9 p.m. This session is open to all Village and Town residents which includes our five hamlets. The past three workshops have been focused on the individual Villages of Florida, Greenwood Lake and Warwick. This is an opportunity to express how you want to see the greater Warwick community develop, grow and explore possibilities for the next years to come.
Please join your friends and neighbors to a program that will help municipal officials and local leaders make decisions for Warwick's future.
SUNDAY, DECEMBER 10TH !!
There are two very special events scheduled for Sunday, December 10th. "The Second Sunday Conversation" will be taking place at the Albert Wisner Public Library at 2 p.m. The subject is "The History of the Warwick Fire Department." The Warwick Fire Department began in 1869, two years after the formation of the Village as a municipality. The Fire Department's Historic Committee will make up the panel. This should be a wonderful sharing of an important and illustrious history of one of our most important organizations. The Second Sunday Conversation's are a series of talks in conjunction with the Village of Warwick's Sesquicentennial and co-sponsored by the Albert Wisner Public Library and the Warwick Historical Society.
On the evening of December 10th at 7 p.m. will be a Chamber music performance at the Mulder Chapter at the Warwick Conference Center, 62 Warwick Center Road. The concert will include a special salute to the Village's Sesquicentennial with the playing of "The Red Swan Two Step." Music composed by Alice M. Sayer in 1906! The Red Swan was a beautiful hotel located in the Village at the turn of the century. The music was dedicated to Clinton Wisner who was once Mayor and was in his own right a visionary.
The Chamber Concert is part of a series by the Hudson Performing Arts Foundation and is sponsored by ShopRite. The concert will feature Joseph Alessi, Principal Trombone of the New York Philharmonic. To purchase tickets visit www.hvpaf.org or phone 844-464-8723.