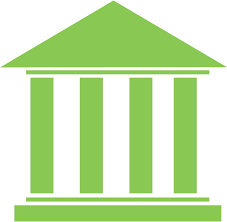 The long Thanksgiving weekend, out of town guests and beautiful weather made for fun and a very busy Warwick. It was a perfect setting and spirit for the "Home for the Holidays" celebration that began just prior to Thanksgiving. Black Friday, Small Business Saturday, Cyber Monday and onward, but every day is unique here – small town life, real life values filled with a distinctive Warwick charm and sense of delight. Look for ongoing activities on the Chamber of Commerce and Sesquicentennial websites: www.warwickcc.org and www.warwick150.org
Amidst all the weekend activity was a very special presentation of the documentary film "Encapsulate" by local film maker, Mary Collura. The showing was at the Community Center this past Saturday evening. The film describes the events that surrounded the burying and unearthing of the Centennial Time Capsule in 1967 as well as the recent capsule burying this past summer for the Sesquicentennial. The film was beautifully done – a slice of the sweet apple pie of Warwick history and life. Hopefully, there will be more opportunities for viewing this wonderful and poignant film.
On the Sesquicentennial calendar is the upcoming Second Sunday Conversation on December 10th at 2:00 p.m. at the Albert Wisner Public Library. The topic will be the History of the Warwick Fire Department.
On the evening of December 10th at 7:00 p.m. will be a classical music concert at the Mulder Chapel at the Warwick Conference Center: The Hudson Valley Performing Arts Foundation Chamber Music Series will kick off their 2017/2018 season featuring Joseph Alessi of the New York Philharmonic. A very special feature in honor of the Village's 150th will be the playing of a piece of dance music from 1906 entitled "The Red Swan Two Step". Pianist, Lee Musiker will be giving us a glimpse into the musical past of a bygone era.
For more information and ticket information visit their website at www.hvpaf.org Home for the Holidays!
The next Village Board meeting will take place Monday, December 4, 2017 at 7:30 p.m. at Village Hall, 77 Main Street.